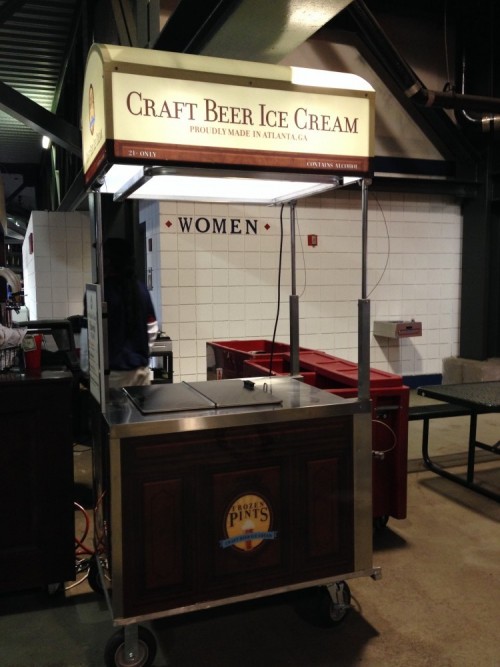 Frozen Pints Available at Turner Field
Beer, Ice Cream, and Baseball are some of America's favorite pastimes. Since approximately 5 minutes after the conception of beer ice cream, our fans have suggested taking it to the famed – and dear – Atlanta institution," The Ted." We'll have 4 flavors available in our "Single" size. And to up the cool-factor:  they come with a built-in spoon.
What could be better on a hot summer day at a ballpark? (assuming you've already had a few cold ones at the tailgate). Be sure to pay our cart a visit by the 7th inning stretch – before they stop serving alcohol.
It can be found on the Field Level, by Aisle 116/118. Let's go Bravos!