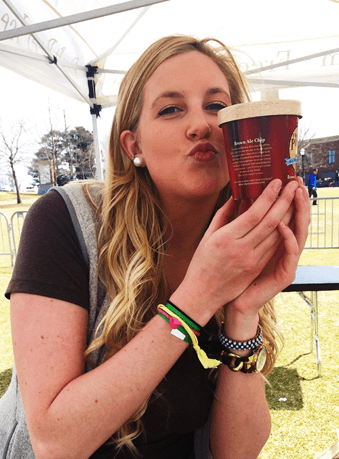 Meet Whitney: Our Superstar Intern and the Lady of Your Dreams
Whitney hails from Savannah, but recently moved to the ATL to finish up her degree in Marketing and Communications.
Some facts:
Favorite Frozen Pints Flavor: Brown Ale Chip
Childhood Dream Job: Marine Biologist
Favorite Beer: Tie between: Sweetwater Blue and Kentucky Bourbon Barrel Ale (like a good, southern girl)
Strange Fact: I taught English to children in Guatemala
How are you liking this intern gig? The creativity and innovation of Frozen Pints is what originally drew me in, and I immediately fell in love with the craft beer industry. Working at a smaller and younger company allows me to hold more responsibilities than most interns, and it gives me the ability to share my ideas and actually be heard. Every week is something new, and you never get bored of what you do; because seriously…who could get bored of craft beer ice cream?