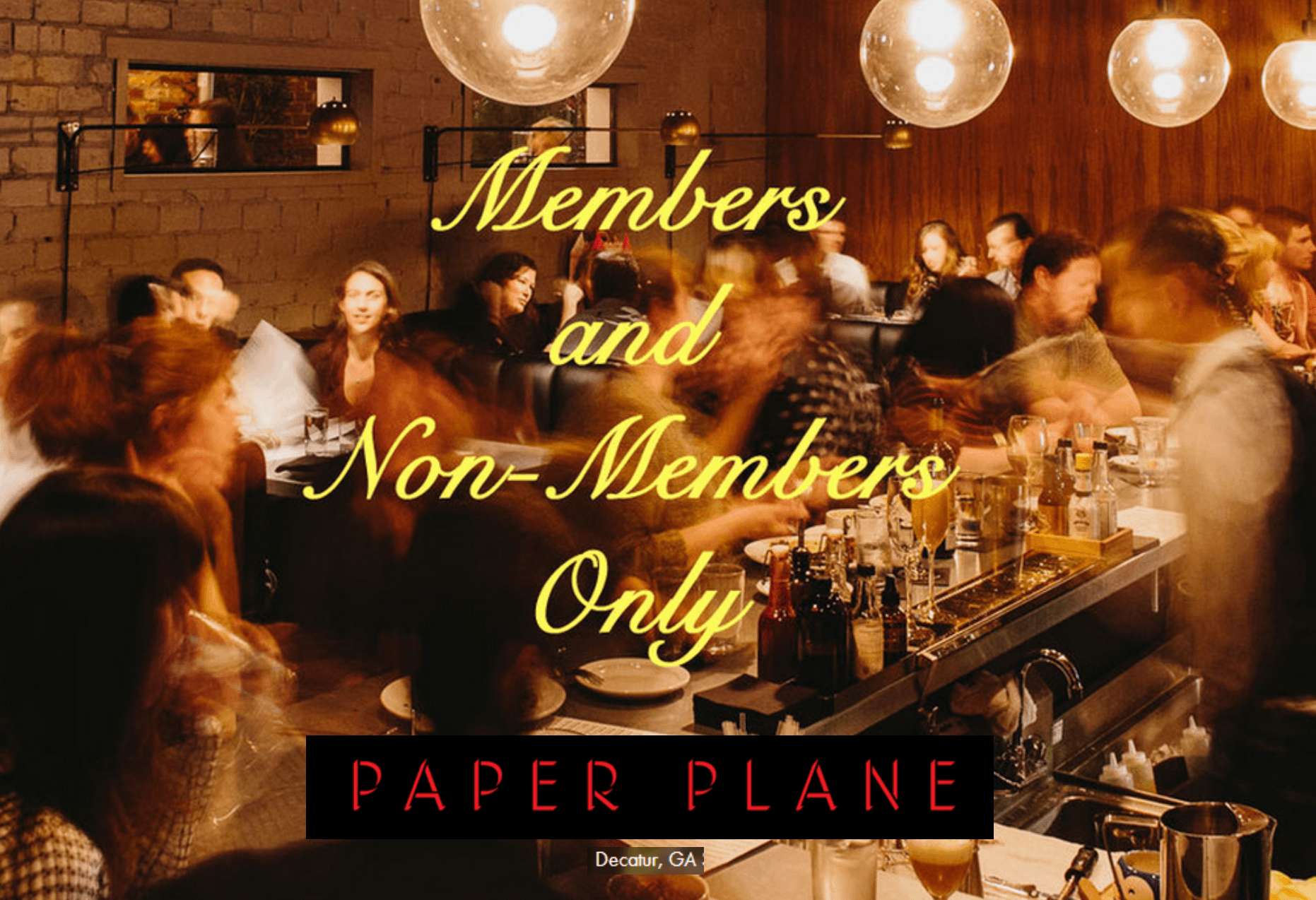 Speak Easy To Me – ICB Inspiration
We draw inspiration from many things stumbled upon in daily life. When conjuring up the idea for The Ice Cream Bar, we found ourselves looking to the local establishments that put Atlanta's cocktail scene on the map. The first: Holeman & Finch Public House in Buckhead. Most known today for its 10 o'clock off-menu burger ritual, in our minds it's the original Atlanta craft cocktail bar. Greg Best and his team at H&F were arguably responsible for igniting the booming cocktail culture that exists here today. The dark wood, pristine glassware, colorful garnishes and metallic accents create an atmosphere of elevated cool. We tried to emulate that look and feel in our goods.
The second standout in our minds is a place that doesn't physically stand out at all – in fact, it's literally hidden. Paper Plane is tucked behind Victory Sandwich Bar in downtown Decatur, GA. The unassuming entrance, a black door that reads "Members and Non Members Only," opens up to to reveal a warm, convivial, but intimate space. Paul Calvert, who helms the operation, carefully selected each detail. From the gorgeous (single tree) wood paneling to the giant globe fixtures – it's a treasure worth the hunt. And It was the perfect setting to capture the vibe of our brand.
So we'll let you in on a secret: all of the gorgeous photography you see featured on this site took place in Paper Plane. We owe a huge thanks to Paul for allowing us to takeover for a couple hours. He is as friendly as he is talented – we can't say enough good things about the restaurant and his crew. On that note, the whole shoot would not have been possible without the broader support from our talented (and good-looking) friends. Special thanks goes to Dave from Three Owl Media for his camera work, as well as our lead designer, Nick from Ogilvy Atlanta, for his creative direction. Cheers, friends.