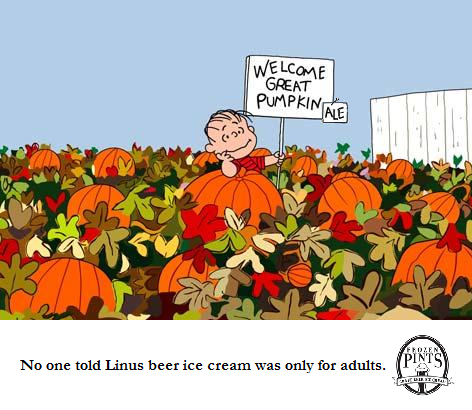 THE RETURN OF THE GREAT PUMPKIN ALE
It's back, folks. Rolling in at 3.2% ABV, this seasonal favorite is our BOO-ziest flavor of them all (see what we did there?). With fall flavors like cinnamon and allspice, our Pumpkin Ale ice cream goes with many treats of the season – try it with spice cake or apple crisp.
You'll be able to find it at several craft beer and liquor stores in the beginning of September. Want to make sure your local package store is on the list? Let us know in the comments below.
Feeling inspired? Try this recipe for Cranberry and Rhubarb Pie topped with a healthy scoop. Cheers!