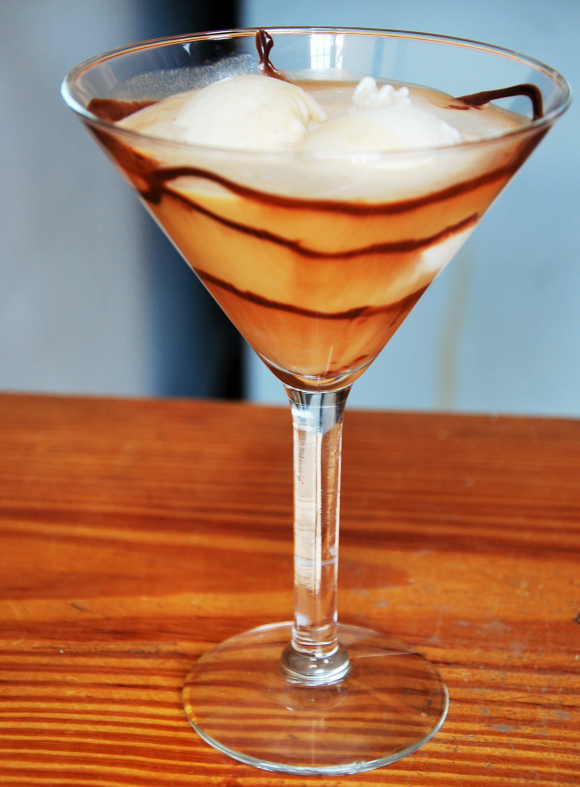 [ssba]
White Russian Martini
Made with Atlanta's own Whynatte Latte, this upscale take on the classic drink will certainly have the dude abiding.
Ingredients:
2 (1oz) scoops White Russian Ice Cream
3-4oz chilled Whynatte (what's that, you ask?) or latte
1oz vodka
1oz chocolate syrup
Directions:
Drizzle bottom of glass with chocolate sauce. Drop 2 scoops White Russian Ice Cream in glass. Shake vodka and chilled Whynatte together in shaker. Pour over top Ice Cream. Serve immediately.